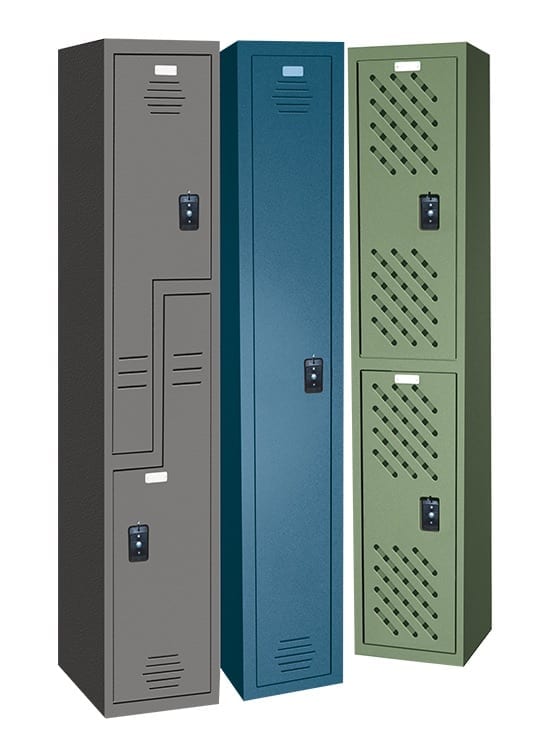 Commercial Lockers, Benches, & Shelving
Granite State Specialties supplies and installs all major brands and types of specialty lockers including but not limited to locker room lockers, police room lockers, and country club lockers.
Supply and Install of Commercial Lockers
Let us simplify things. We supply and install locker systems of all makes, models, and materials. Granite State Specialties has been supplying and installing custom lockers throughout New England and the United States for over 30 years. We're proud to be an industry-leading construction specialties company located in the great state of New Hampshire. Our skilled OSHA trained installers can install both union and non-union jobs.
Fax or Email us your designs or plans
Call: (866) 966-9113
Fax: (866) 582-9141
Estimating
Our team of experienced estimators is focused on offering the most accurate and high quality estimating service available. GSS performs all takeoffs in house and works with all top vendors to provide quick and competitive pricing.
Project Management
Leave the hassle of project management to the experts at GSS. Our knowledgeable project managers have years of experience in the industry and will manage the project from site readiness through installation.
Installation
Our OSHA trained installers have decades of experience installing Construction Specialties, ranging from toilet partitions on wall street in New York City to the window shades at the Federal Reserve in Boston, Massachusetts.
Types
We supply and install all types of lockers, benches, and shelving including but not limited to the following:
Commercial lockers
Stadium locker room lockers
Apartment complex lockers
School corridor lockers
Athletic locker room lockers
Country club lockers
Police locker room lockers
Police station lockers
Police locker room lockers
Custom metal lockers
Custom sport lockers
Custom wood lockers
Custom plastic lockers
Rustproof lockers
Security cage lockers
Materials
We supply and install a vast array of toilet partition products, including:
Metal lockers
Solid HDP plastic lockers
Phenolic lockers
Plastic laminate lockers
Wood lockers
Stainless steel lockers
Brands
Working with trusted and reputable brands matters. We're proud to have relationships and experience working with the following premium locker manufacturers:
Bradley Lenox Lockers
Legacy Lockers
Partition Systems ISC.
Ideal Lockers
Hadrian Lockers
Why GSS?
We're proud of our unparalleled customer service, knowledge, and experience working in the construction specialties industry. With a longstanding, proven track record of success throughout New Hampshire, Boston, and the rest of New England, we are the trusted choice for the supply and install of commercial lockers and locker systems.