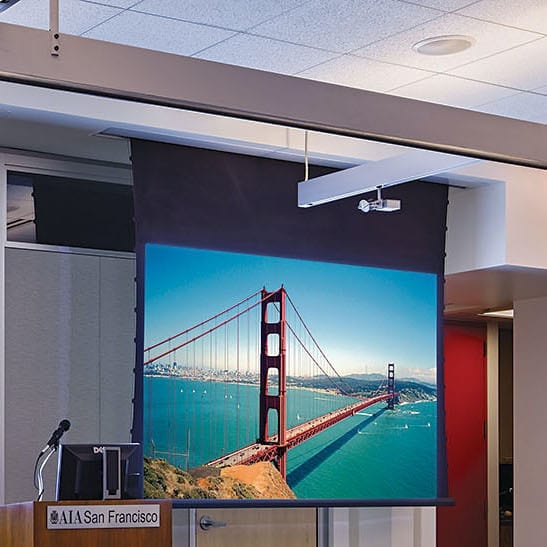 Sales & Installation of Projectors & Projector Screens
Granite State Specialties (GSS) is New England's leader in construction specialties providing projectors and projector screens to businesses throughout New England for over 30 years.
Fax or Email us your designs or plans
Call: (866) 966-9113
Fax: (866) 582-9141
Estimating
Our team of experienced estimators is focused on offering the most accurate and high quality estimating service available. GSS performs all takeoffs in house and works with all top vendors to provide quick and competitive pricing.
Project Management
Leave the hassle of project management to the experts at GSS. Our knowledgeable project managers have years of experience in the industry and will manage the project from site readiness through installation.
Installation
Our OSHA trained installers have decades of experience installing Construction Specialties, ranging from toilet partitions on wall street in New York City to the window shades at the Federal Reserve in Boston, Massachusetts.
Types
We supply and install a wide variety of visual display such as white boards, tack boards, display cases and more. Below is a more in-depth list of the different visual display product we supply.
Brands
Granite State Specialties is a supplier of all major brands such as:
Why GSS?
Over the last three decades, we've learned a lot about the construction specialty industry and we continue to grow, learn, and provide
products
and installation services throughout New England. With safety at the forefront, all of our installers are required a minimum of 30 hours of
OSHA
training. GSS supplies and installs projector screens and projectors and can handle the entire process from start to finish safely, and in a timely manner.