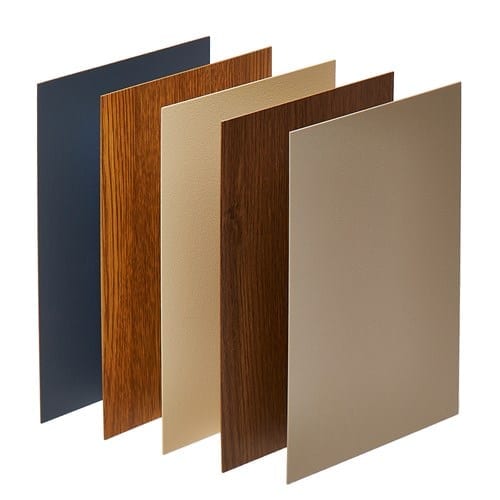 Commercial Wall Protection
Granite State Specialties (GSS) is New England's (and beyond!) leading supplier and installer of commercial wall protection, corner guard, and wall sheets for hospitals and other commercial applications.
Fax or Email us your designs or plans
Call: (866) 966-9113
Fax: (866) 582-9141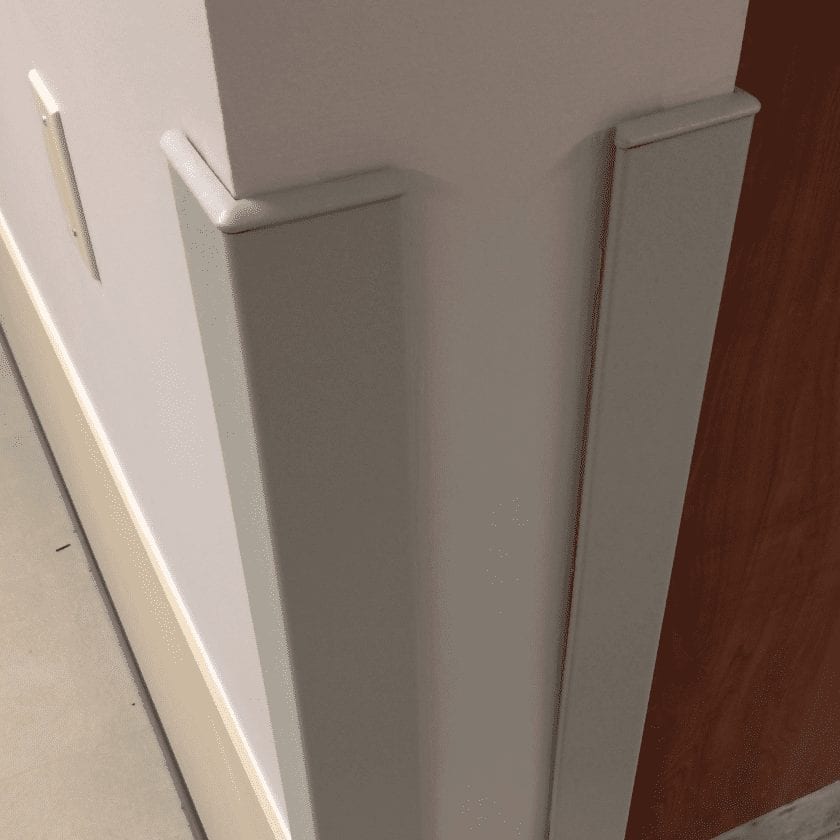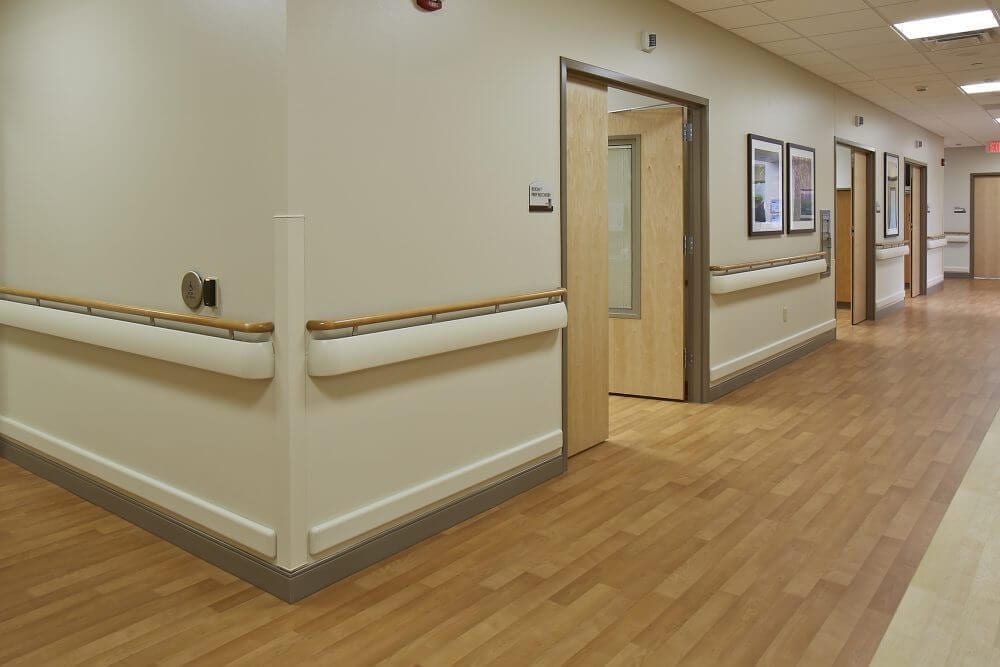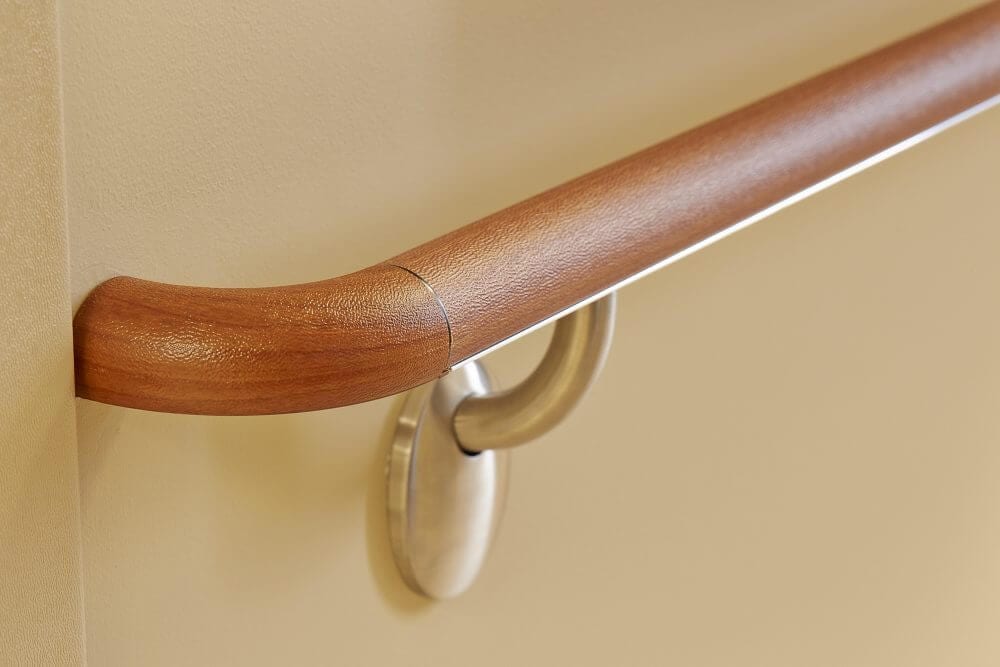 Experts in Wall Guards & Wall Protection
With decades of experience supplying and installing commercial wall guards, we consider ourselves experts when it comes to all things wall protection. In addition to our expert wall protection installers having tremendous experience and knowledge of working with wallcoverings, they are also required to have a minimum of 30 hours of OSHA training. These measures ensure your project is done right, and safe.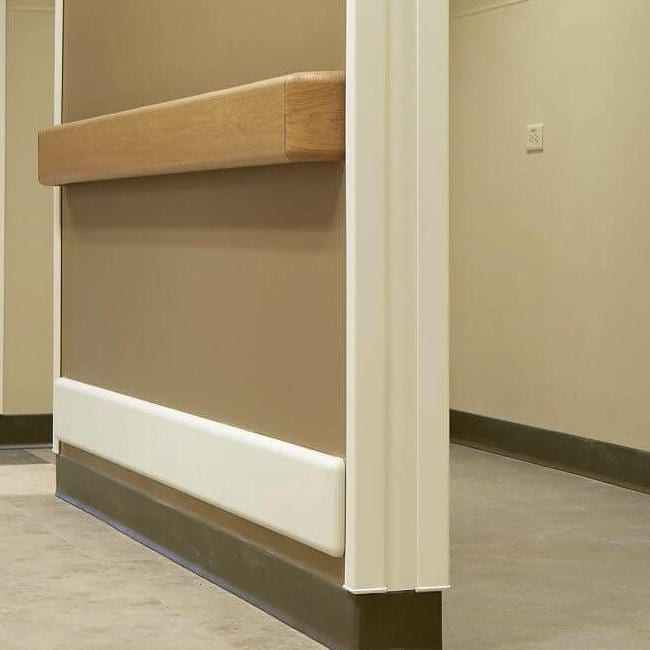 Hospital Wall Protection
Hospital walls are prone to bumps and bruises. We'll ensure you get the right hospital wall protection like corner guard, end guard, or wall protection sheets installed professionally, in a timely manner.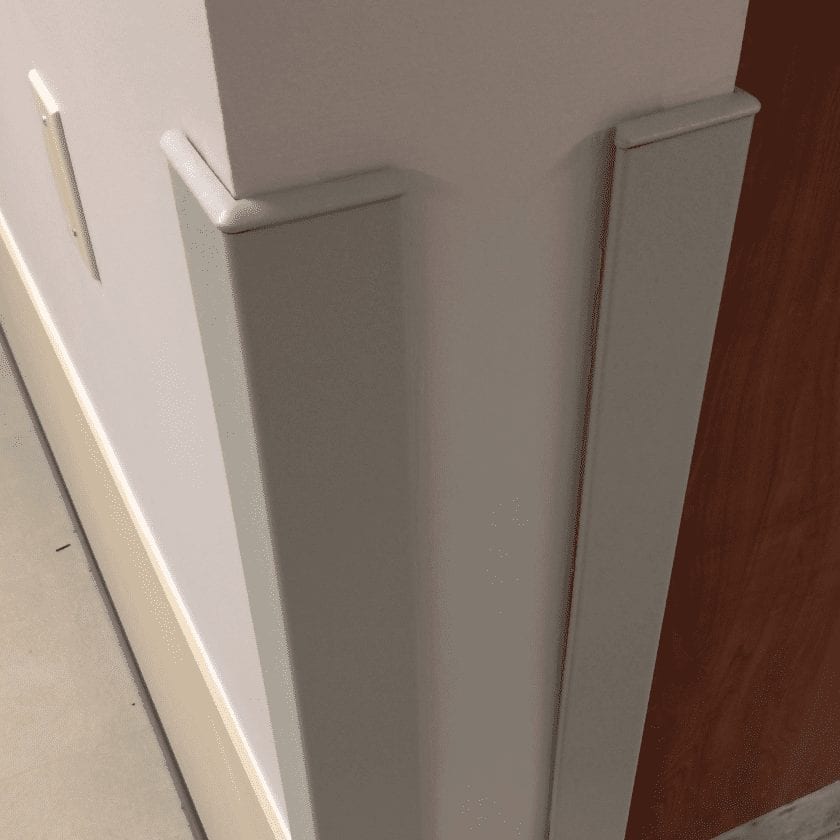 Corner & End Wall Guards
Protect and ensure the lifetime of your walls and their crisp corners with the industry's best wall guards and wall protection, professionally installed by our OSHA trained wall protection installers.
Estimating
Our team of experienced estimators is focused on offering the most accurate and high quality estimating service available. GSS performs all takeoffs in house and works with all top vendors to provide quick and competitive pricing.
Project Management
Leave the hassle of project management to the experts at GSS. Our knowledgeable project managers have years of experience in the industry and will manage the project from site readiness through installation.
Installation
Our OSHA trained installers have decades of experience installing Construction Specialties, ranging from toilet partitions on wall street in New York City to the window shades at the Federal Reserve in Boston, Massachusetts.
Type of Wall Protection
Looking for a certain type of wall protection? We supply and install any ad all types of wall protection including the following types:
Wall sheets
Wall guards
Wall bumper guard
Corner guard
Crash rails
Handrails
Door protectors
Rub rails
Bed locators
Bumper rail
Hospital wall guard
Wall protection sheets
Materials
Depending on where your wall protection is being used you may want to go with a specific type of material. Below are some materials we supply and install. If you're not sure what material is right for you, don't hesitate to contact us.
Acrovyn wall sheets
Rigid vinyl wall sheets
FRP wall sheets
Phenolic wall sheets
Aluminum wall sheets
Diamond plated wall sheets
Stainless steel wall sheets
Plastic corner guards
G2 BioBlend®
Plastic end wall guards
Stainless steel corner guards
Stainless steel end wall guards
Stainless steel crash rail
Plastic crash rail
Aluminum crash rail
Plastic handrail
Stainless steel handrail
Wood handrail
Brands
Construction Specialties
Koroseal
Pawling
Marlite
Why Choose GSS for Your Commercial Wall Protection?
Let's face it, hospitals and other facilities take a beating during everyday operations. Protection for surfaces like walls and doors is essential in order to prolong the life of your interior space. Our longstanding relationships and years of experience with all major brands allow us to supply and install hospital wall protection, wall guards, and wall sheets affordably, with precision. Our expert wall protection installers are ready to install any sized job, union or non-union.