Wire Mesh Cages and Security Enclosures
Granite State Specialties (GSS) is New England's (and beyond!) leading supplier and installer of commercial enclosures such as wire mesh security cages, server security cages, and tool crib storage cages.
Sales & Installation of Wire Mesh Security Cages & Fencing
GSS is ready to provide and expertly install the wire mesh cage and security fencing needed for your space. In addition to our wire mesh cage installers having tremendous knowledge of working with storage cages, they are also required to have a minimum of 30 hours of OSHA training to ensure your project is done right, and safe.
Fax or Email us your designs or plans
Call: (866) 966-9113
Fax: (866) 582-9141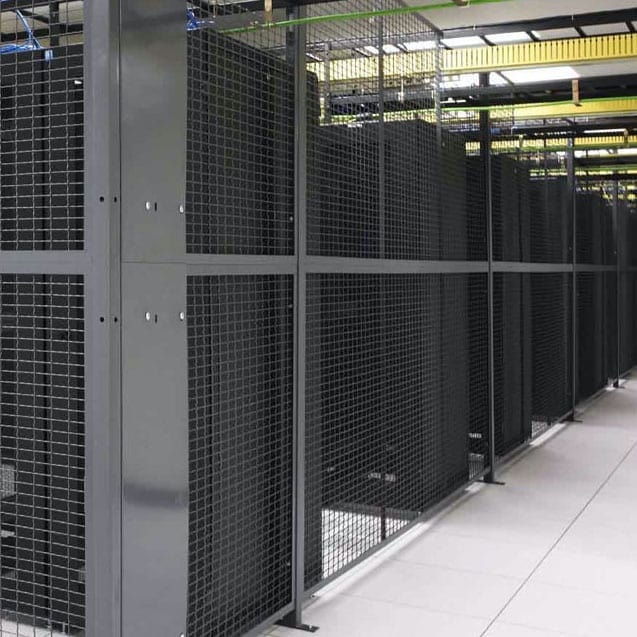 Data Center / Server Security Storage
Sales and installation of security cages for servers and data centers.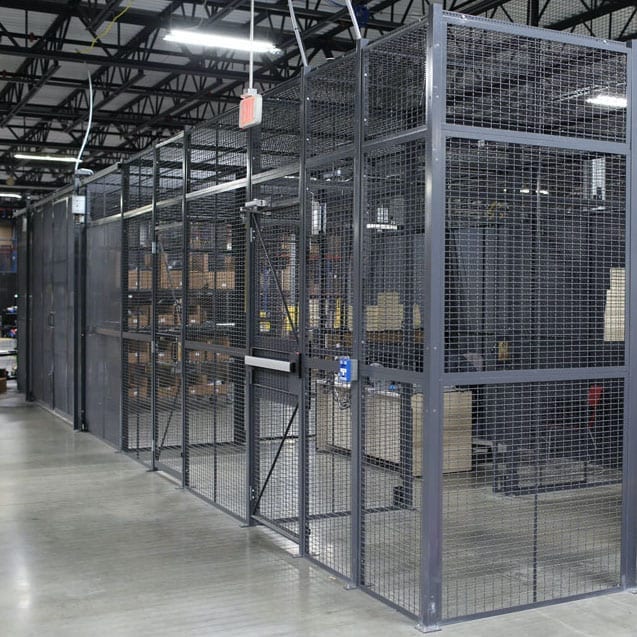 Tool Cribs & Secure Storage Cages
Keep your tools and expensive equipment safe with custom tool cribs and security storage cages.
Estimating
Our team of experienced estimators is focused on offering the most accurate and high quality estimating service available. GSS performs all takeoffs in house and works with all top vendors to provide quick and competitive pricing.
Project Management
Leave the hassle of project management to the experts at GSS. Our knowledgeable project managers have years of experience in the industry and will manage the project from site readiness through installation.
Installation
Our OSHA trained installers have decades of experience installing Construction Specialties, ranging from toilet partitions on wall street in New York City to the window shades at the Federal Reserve in Boston, Massachusetts.
Types
We supply and install all types of wire mesh security cages, security fencing, wire enclosures, and more:
Tool Cribs
Storage Cages
Driver Cages
DEA Cages
Server Cages
Evidence Enclosures
Holding Cells
Wire Mesh Security Cages
Wire Mesh Partitions
Wire Mesh Fencing
Storage Lockers
Industrial Storage
Security Storage
Detention Centers
Super Markets
Liquor Storage
Cigarette Storage
Outdoor Safety Storage
Brands
We supply and install all major brands including but not limited to the following quality brands:
Why Choose GSS for Your Enclosures & Wire Mesh Security Cages?
Security for things like data centers and expensive equipment is inevitable. We're experts when it comes to wire mesh cages and can help you on deciding which type is right for your space and situation.  Our longstanding relationships and years of experience with all major brands allow us to supply and install wire cages affordably with precision.