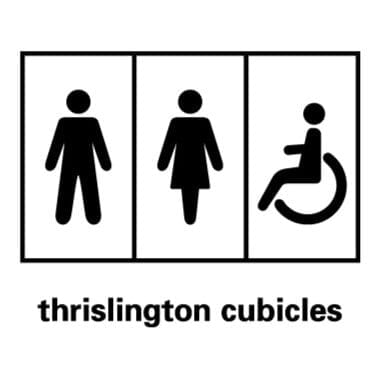 THRISLINGTON last spent the last 40 years obsessing over every little detail, testing, checking, and retesting every hinge, foot, and lock, developing and engineering new ideas such as their patented self-closing mechanism, and generally spending far too much time with our cubicles.
Always Innovating
Thrislington is always innovating, ensuring that their cubicles are simply the best that money can buy.
Obsession
It's because of this obsession that their partitions are still standing years after installation.
Guarentee
Thrislingon is confident in their product and offer a ten-year manufacturing guarantee.