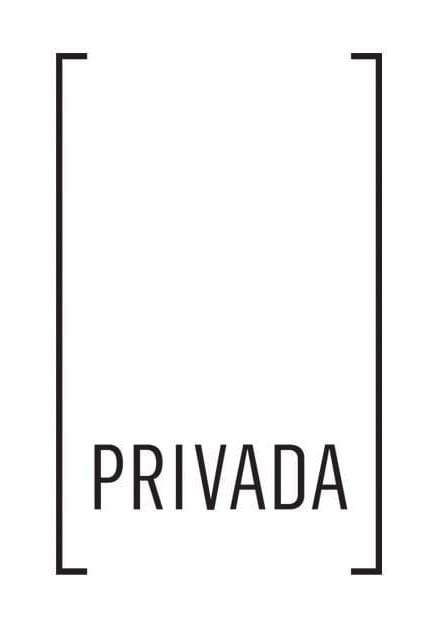 PRIVADA is a superior, architectural quality toilet partition system designed to meet the needs of discerning building developers, owners, and tenants. Architects and designers can feel confident that PRIVADA will exceed their clients' expectations, providing exceptional value from installation throughout the lifetime of the product.
Certified to Resell & Install Privada Toilet Partitions
A Statement of Style
With an invisible, floating frame and no exposed hardware or fasteners, Privada toilet partitions complement the decor of any high-end washroom.
Tailored for Design
With customizable finishes and height options to fit any design solution, Privada partitions will look great while getting the job done right.
It's All in the Details
Elegant, minimal hardware on Privada partitions makes a sophisticated design statement and provides a solid, tactile feeling of quality.
History Of Privada 
Privada is a company designed to make your restrooms look the best they can. The company is renowned for its exclusive restroom projects. It is a high-quality architectural system that allows you to enjoy the high-quality installation of toilet partition systems. The developers at work with Privada are sure of exceeding client's expectations with their exclusive partition systems. Architects and interior designers can vouch for Privada and its highly modernistic and functional restroom partitions.
For years Privada has been the top company for restroom partitions. They have come up with several designs, that have received accolades from not only customers but also from the general public. The popularity of their designs has reached international levels, and back in 2017 they were able to catch the attention of the International Design Excellence Awards and won the top winner award. This is another badge to achievements of Privada. More and more is yet to come for the customers.
Materials 
The best companies are those that use high-quality materials, and Privada ensures that! The materials and their descriptions are as follows:
High-Pressure Laminate 
To ensure only the highest quality of lamination, Privada only uses the top finish competitors. They can use a variety of different finishes, but from the best manufacturers, they have on the list, such as Wilsonart.com and Formica.com. They are the most renowned manufacturers of laminations.
Wood Veeners
Who does not want a premium look for their restroom partitions? Privada offers the luxury look with its wood veeners from Veener-Art that you can look forward to.
Hinge And Door Hardware 
The hinge and the door hardware are all made from stainless steel, Stainless steel is a much better option as it is covered with a protective layer to prevent it from rusting or corroding. Since the hardware is for the toilets where moisture is obviously high, stainless hardware is the best option. It is also more pleasing to the eye and gives the partitions a premium look.
Frame And Privacy Edge Finish 
To give you the best finish and maintenance-free look, they offer anodized aluminum. It is the standard in all high-quality toilet interiors.
Product Features 
Privada offers its customers great features that are most likely not to find elsewhere. Here are some of the important product features they offer:
Size Options 
Privada offers a variety of size options. You can choose from their standard or other height options. They can even make the size you demand so you do have to worry about them not fitting.
Color Choices 
You have the liberty to choose the different colors and patterns for your separators. You have a lot of options to choose from depending on the lamination you go for.
Finish Options 
The standard Privada cubicles come with anodized aluminum pedestals. However, with an upcharge, you can get stainless steel pedestals.
Privacy Ensured 
Sightlines are not easy to deal with, and Privada knows that. This is exactly why they offer anodized aluminum edges, as they help eliminate sightlines. In addition to that, the lock system on the doors tells the users if the stall is currently occupied. This can help prevent awkward moments.
Floating Designs
Stability is very important, and keeping that in mind, Privada offers recessed foot pedestals and flush head-rail support compartments. They seem suspended, but they are not in actuality.
Agility 
The doors are self-closing that open and close as smoothly as possible. The closing speed marks at 4 seconds on average. While the doors on the ADA compartments close with 10 seconds on the clock.
Specs & Brochures - Privada Toilet Partitions