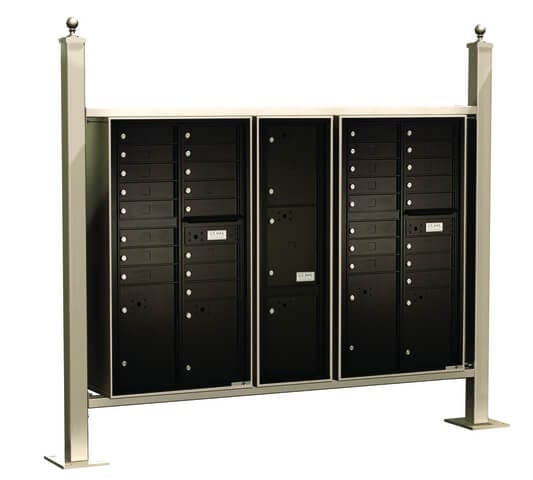 New England's Leader in Postal Specialties
Supplying and installing postal specialties like 4C mailboxes, rear loading mailboxes, mail drop boxes, collection boxes, and more.
Sales and Installations
Granite State Specialties (GSS) supplies and installs a range of postal specialties throughout New Hampshire, Boston and beyond. Safety is always a priority of ours during our installations, which is why our installers have a minimum of 30 hours of OSHA training to ensure your next project is done safely, and in a timely manner. Reach out and talk to a specialist and get a quote for your next job.
Fax or Email us your designs or plans
Call: (866) 966-9113
Fax: (866) 582-9141
Estimating
Our team of experienced estimators is focused on offering the most accurate and high quality estimating service available. GSS performs all takeoffs in house and works with all top vendors to provide quick and competitive pricing.
Project Management
Leave the hassle of project management to the experts at GSS. Our knowledgeable project managers have years of experience in the industry and will manage the project from site readiness through installation.
Installation
Our OSHA trained installers have decades of experience installing Construction Specialties, ranging from toilet partitions on wall street in New York City to the window shades at the Federal Reserve in Boston, Massachusetts.
Smart Lockers by Luxer One
In a global marketplace where convenience is critical, time is money, and e-commerce is king, shipping and logistical struggles have never been more prevalent. Enter,
parcel lockers
. We're proud to be an authorized reseller of
Luxer One package lockers
.
Types
We supply and install everything from standard to cutting edge postal boxes and anything in between. Below is a list of some postal specialties we offer and have experience installing.
4C Mailboxes
Rear loading mailboxes
Front-loading mailboxes
Maildrop boxes
Collection boxes
Book drops
Mail directories
Cluster Mailboxes
Replacement Mailboxes
Key cabinets
Indoor parcel lockers
Mini Storage Cabinets
Home package boxes
Brands
Our relationships with top manufacturers are why we are able to stand out from our competitors and offer quality products at competitive prices. We supply and install some of the industries premier brands such as the following:
Auth Florence Mailboxes
Salsbury Industries
Bommer
Why GSS?
Hiring contractors without experience in the construction specialty industry to handle products such as postal specialties can end up being a nightmare in the long run. Granite State Specialties not only has experience installing numerous makes, models, and brands of postal boxes but has been supplying and installing them for over 30 years. All of our installers are OSHA trained for a minimum of 30 hours to ensure the safety of your project and the workers involved.