Introduction
ADA, or the Americans with Disabilities Act, was passed on July 26, 1990. This act was passed to forbid discrimination against those with disabilities. This applies to several different situations, whether it be transportation, employment, and schools. So long story short, this is important to ensure the fact that those with disabilities can have equal opportunities and rights! That is why having ADA-compliant places, like a restroom, is so important and can make someone's life a little bit easier.
Ada-Compliant Bathrooms
What makes a restroom ADA-compliant? Well, there are several different factors that make up a list of what is necessary.
Space
To start off, a major requirement is having enough room for those with disabilities to be able to comfortably move around. 
Grab Bars
Secondly, having grab bars is a must. They must be waterproof as well as a 42-inch minimum length grab bar placed on the side wall and 36 inches at the rear wall. These are so very important to guarantee anyone who needs it can support their weight safely.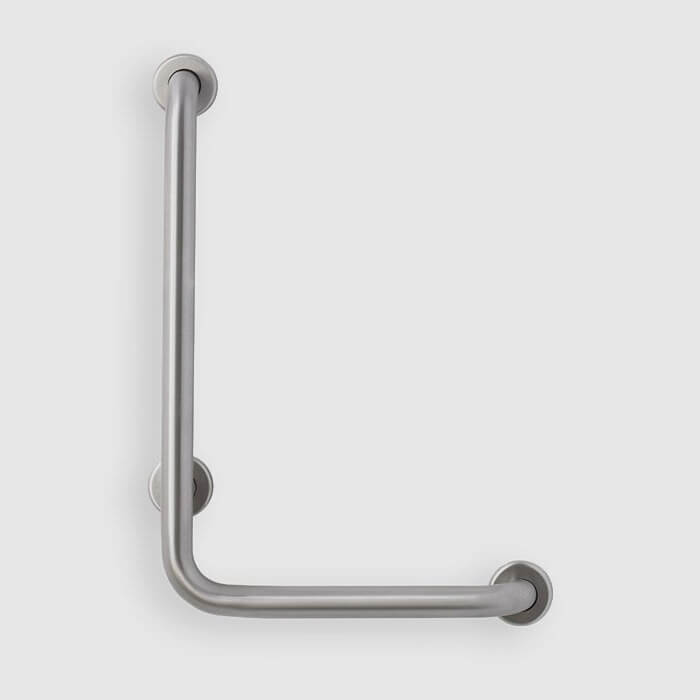 Signs
Lastly, a sign is absolutely necessary. We use signs in our everyday life to locate things we need, so that being said, a sign for an ADA-compliant bathroom is perfect so that anyone who needs it can find it. It is important to make sure the sign includes braille characters since many people also suffer from visual impairment – surprisingly, this is 8% of the U.S. population or 20 million people.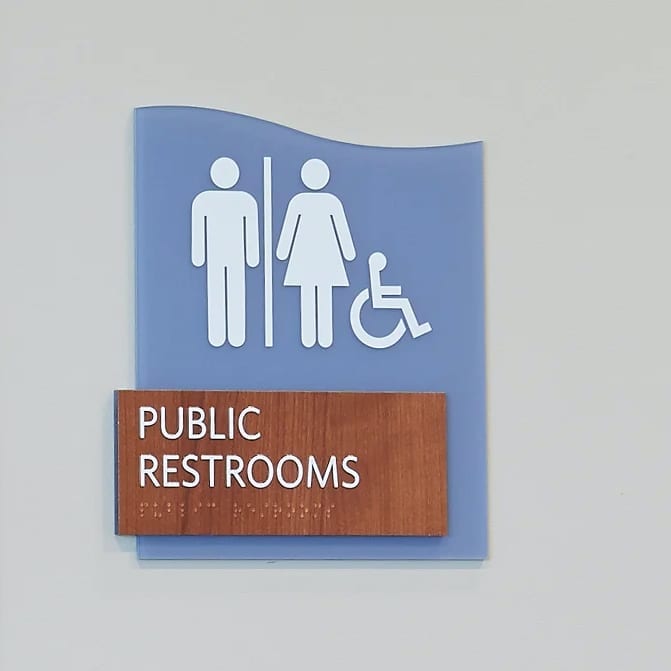 ADA-Compliant Stalls
Inside the stalls, there should be enough clear floor space so that people can move about comfortably. That being said, the minimum requirement is 60 inches of space for easy accessibility for those with walkers or wheelchairs. For the stalls, the width of these can vary from 35-37 inches wide with a minimum swinging door of 42 inches.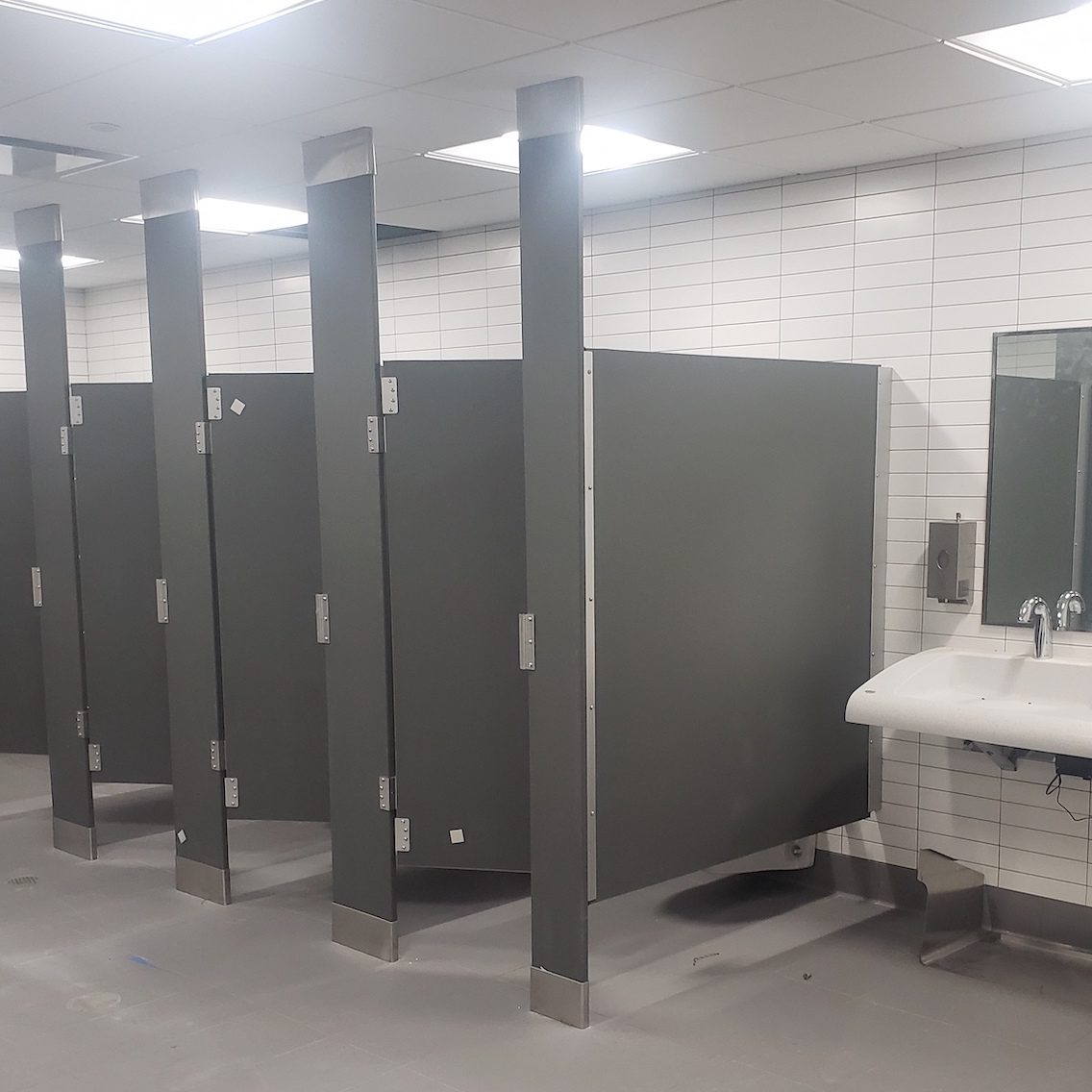 ADA-Compliant Toilets
When it comes to toilets, it again is very specific in detail. The center of the toilet should be placed 16-18 inches apart from the side wall and 17-19 inches measuring from the floor to the top of the toilet seat. For comparison, standard toilet seats usually range from 14-15 inches tall. The taller toilet seats provide an easier time sitting and getting back up for the disabled.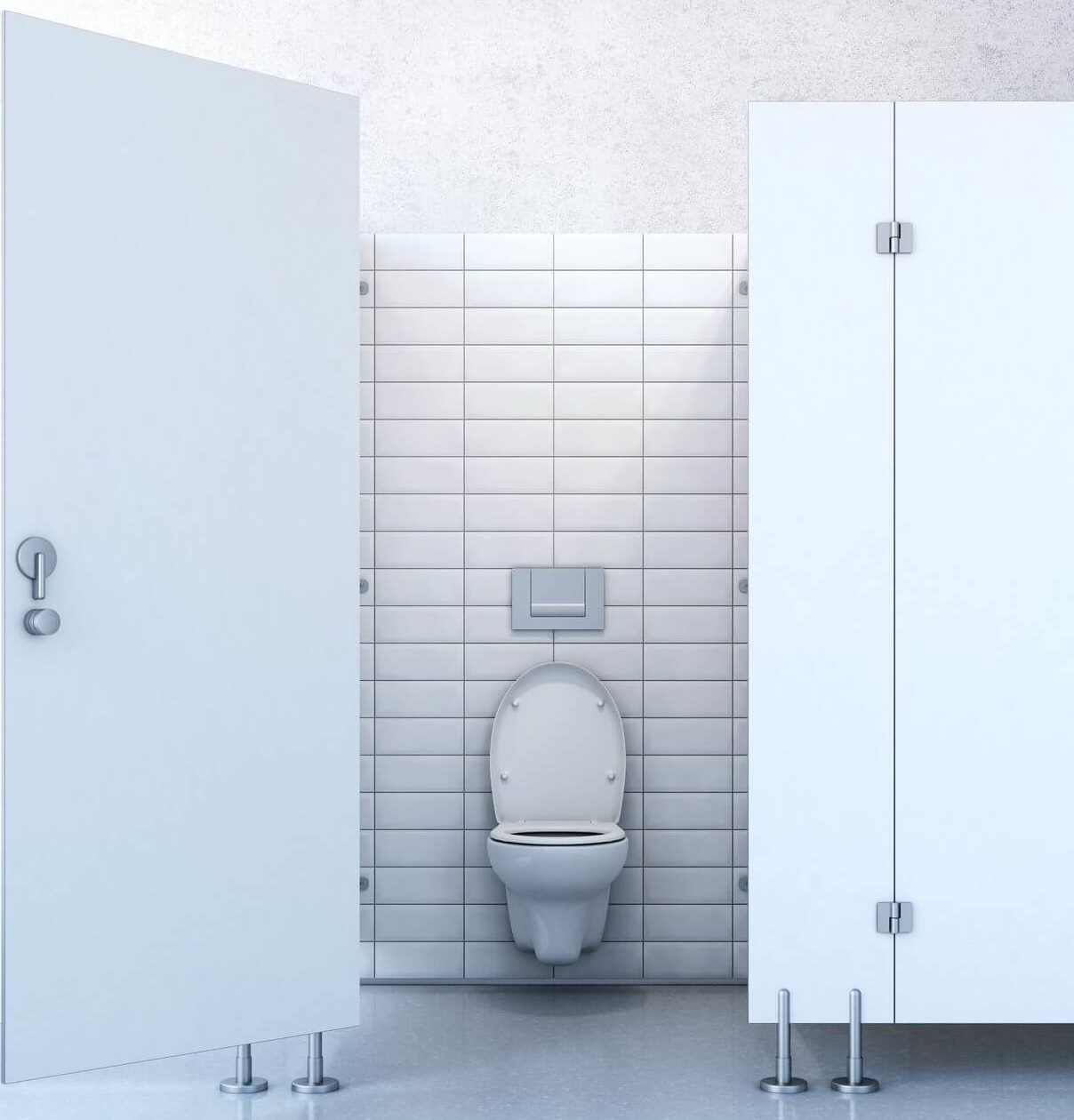 ADA-Compliant Sinks
These sinks must have no blockage underneath and must remain clear while having 11-25 inches of knee space and 27-30 inches of width. The maximum height that the sink should be mounted is 34 inches from the floor, and everything should be easily accessible in case of upper body struggles, such as the soap or the faucets.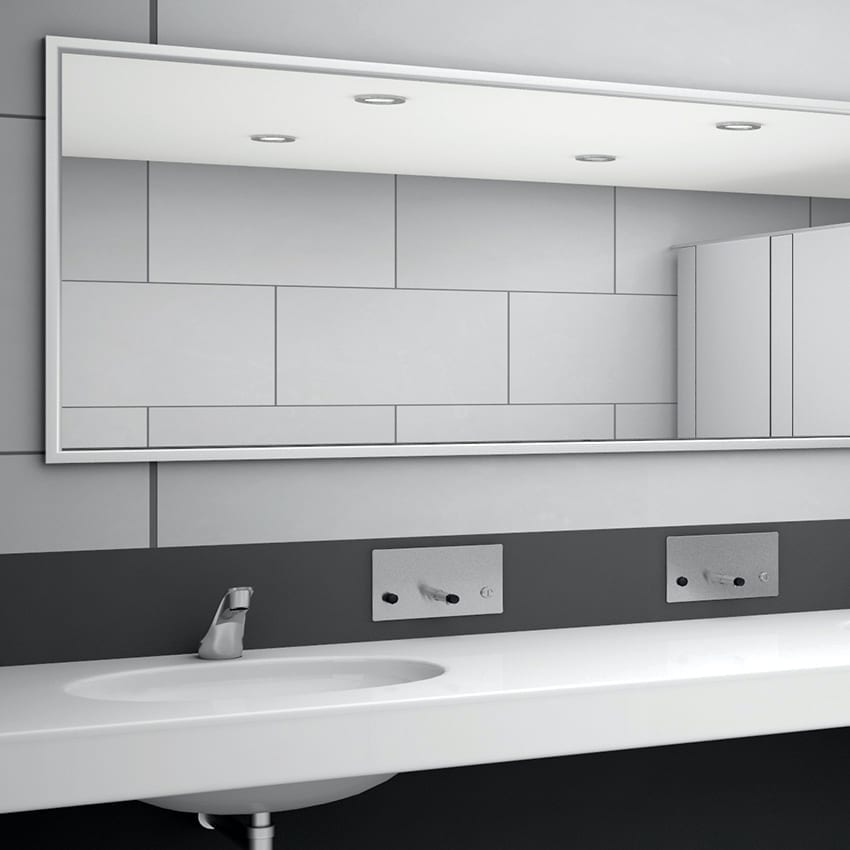 Conclusion
So what are the key points again?
Rooms with floor space of at least 60 inches
Grab bars
Proper Signage
Stalls 35-37 inches wide
Toilets 16-18 inches away from the walls and 17-19 inches in height from floor to seat
Clear unobstructed sinks 34 inches from the floor and 27-30 inches wide
The Americans with Disabilities Act is very important. Not everybody suffers from a disability, but it is important that those who do struggle are seen and heard and that those who don't are aware of what needs to be done and are willing to put out a helping hand. Everyone needs to be treated equally, and those with disabilities are no exception.
Improving these bathrooms and having them accessible is a step in the right direction to make people's lives a little bit easier. So if that means having customized bathrooms to fit others' needs, then so be it, no act is too small or goes unnoticed when trying to make someone's life less of a struggle. 
We Are Experts in the Sales and Installation of ADA-Compliant Restrooms