Preventative Measures for Smoke and Fire Containment are Now Required in All New Buildings
Fire Protective Smoke Curtains
The gravity fail-safe smoke and fire curtains have market-leading features and the highest technical specifications available, yet offer cost-effective and flexible solutions to fire and smoke control.
Integrated Smoke Door Systems
The locally manufactured Syntégra™ Integrated Door System is created to include all working hardware and the door into a single integrated package.
Elevator Smoke Curtains
The smooth controlled descent of these smoke curtains works on a gravity fail-safe technology that requires no power to close and is fully synchronized with the building's fire and life safety system.
Accordion Smoke Curtains
Hours of protection for a variety of applications without the need for columns or corner posts. Applications include Atriums, Stairwells, Escalators, and other custom applications.
Integrated Smoke Curtains
Fire protective Smoke Curtains are totally gravity-fail safe and incorporate the latest in electronic technology. As a result, these curtains are one of the most advanced, yet cost-effective systems on the market.
Elevator Fire Doors
The Elevator Smoke Door Assembly has been tested in compliance with Smoke and Fire ratings for up to 8′-6″ x 10′-0″ openings.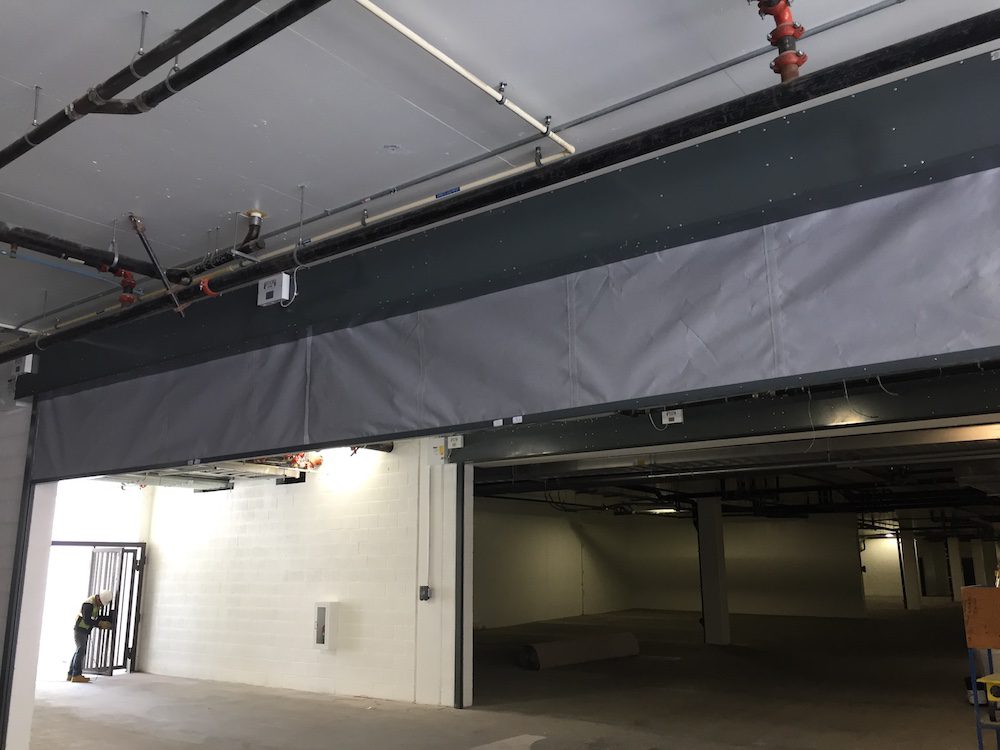 Automatic Fire Protective Smoke Curtains