Bathroom partitions are probably not high on your priority list, let alone midway through. It's a rather small item that's more of an item to tick off the to-do list. Not all bathroom partitions are made the same in terms of design and return on investment (ROI).
There are several options for commercial bathroom partition use: new office bathroom, airport restroom renovation, even a hospital room's lavatory. Needless to say, there's more than one material that can be used for bathroom partitions, such as:
High-Density Polyethylene (HDPE) / Solid Plastic
Toilet partition walls, in particular, benefit from HDPE, which is solid plastic. The color is solid all throughout, and it's able to resist bacteria, moisture, and vandalism. As a result, barely any maintenance is needed with the passage of months or even years.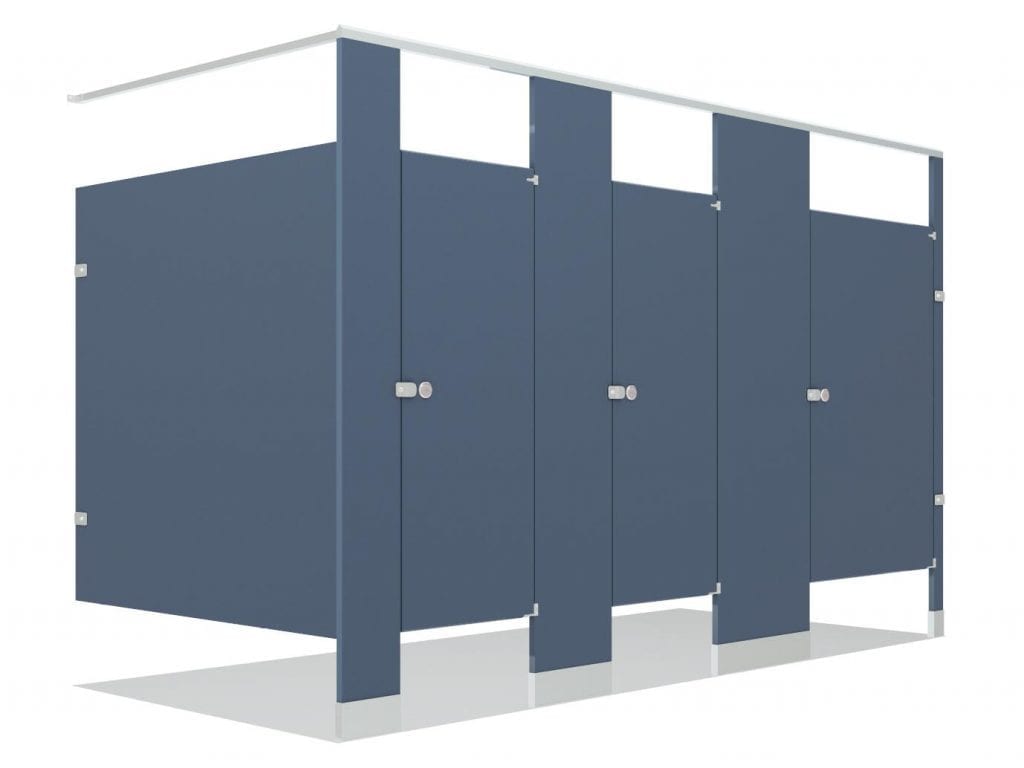 Phenolic High-Pressure Laminate (HPL)
A layer of synthetic polymer (phenolic resin) is added to a core layer of compressed paper to get HPL panels started. Afterward, it's all cured under high heat and pressure. What comes out, as a result, is a very durable material that's resistant to moisture, vandalism, and even bacteria.
Plastic Laminate
This type of material for bathroom partitions is great in that there is an abundance of choices for colors and designs. However, when it comes to moisture, it doesn't really hold up very well. It's made of a particleboard core covered in, as the name suggests, plastic laminate.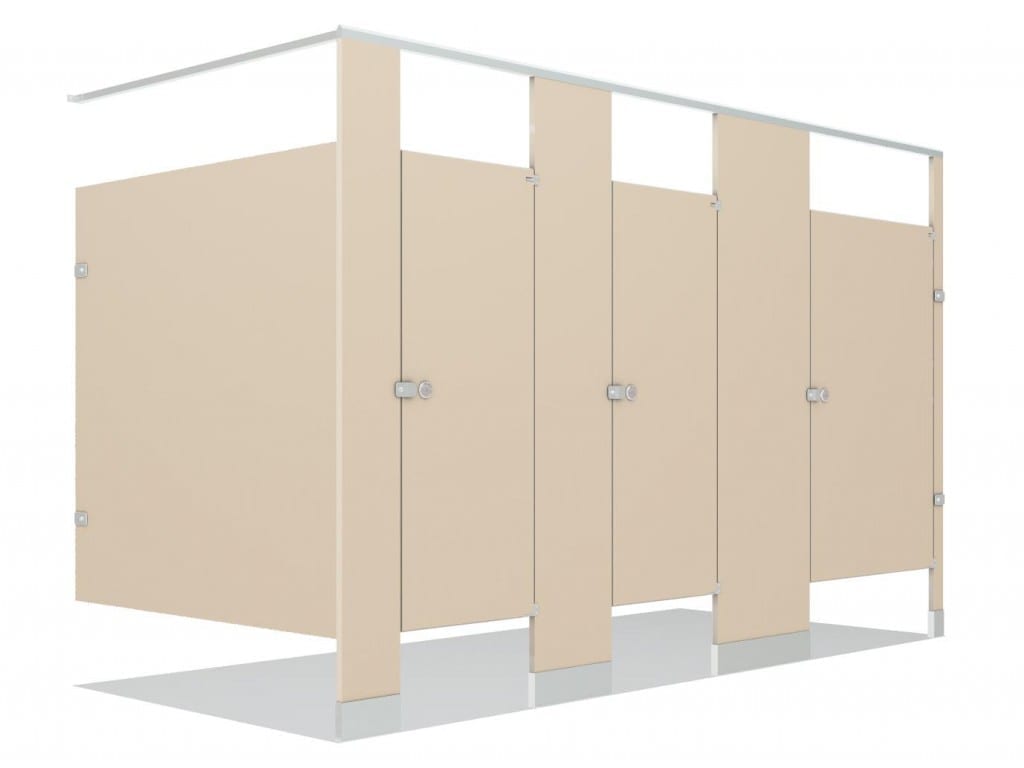 Powder-Coated Steel
Honeycomb cardboard panels covered with thick metal sheets go into this material, which then has colored powder baked onto it. It's pretty affordable from the get-go but coupled with that is a rather short lifespan. That's because it's not good at resisting considerable amounts of water and it doesn't do too good against vandalism either.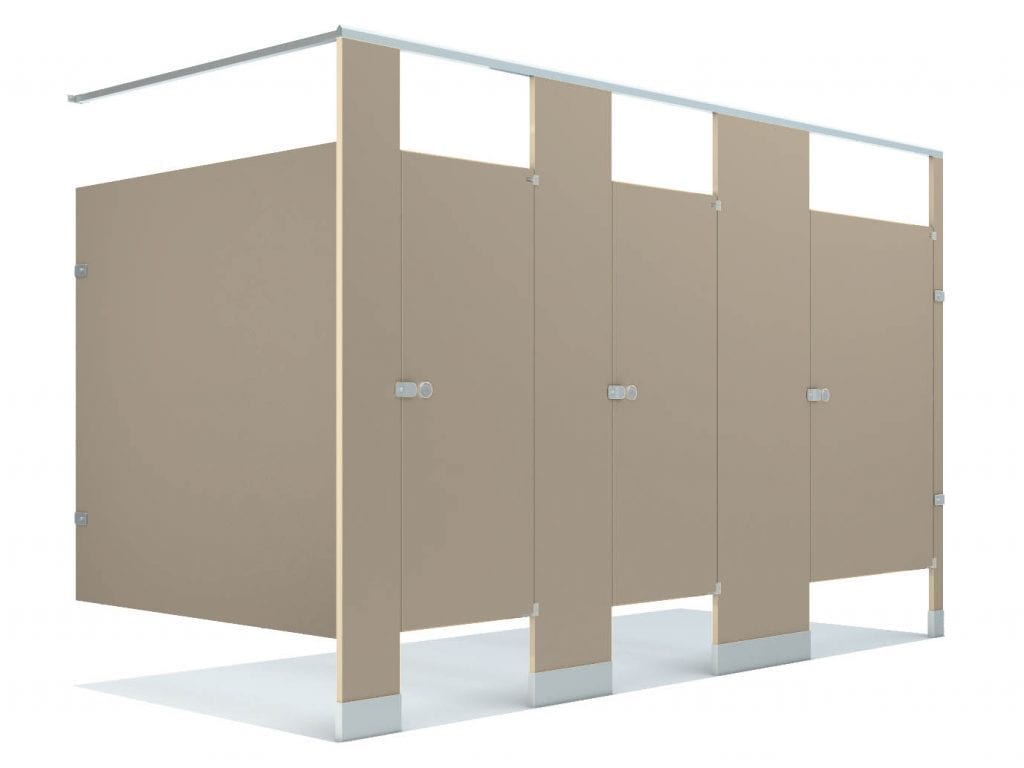 Stainless Steel
This is a common choice for its durability and lovely addition to any aesthetics. It is highly resistant to any possible form of vandalism, making it easy to clean. Another key quality of this material is it's fire-resistant. It should be noted, however, that it's not ideal for places that are high in moisture.
With all of that in mind, here are factors to consider when picking material for the installation of a partition in your bathroom:
Appearance
Cost
Durability
Longevity
Sustainability
Pay particular attention to the fire classification as well as the regulations & code compliance. Bathrooms are prone to fire outbreaks, though the likes of stainless steel are fire-resistant. Commercial restrooms no matter the setting have regulations that need to be met; these mostly stem from the Americans with Disability Act (ADA) and Occupational Safety and Health Administration (OSHA). Codes can involve height, depth, and width which doesn't just touch on bathroom partitions but their installation as well.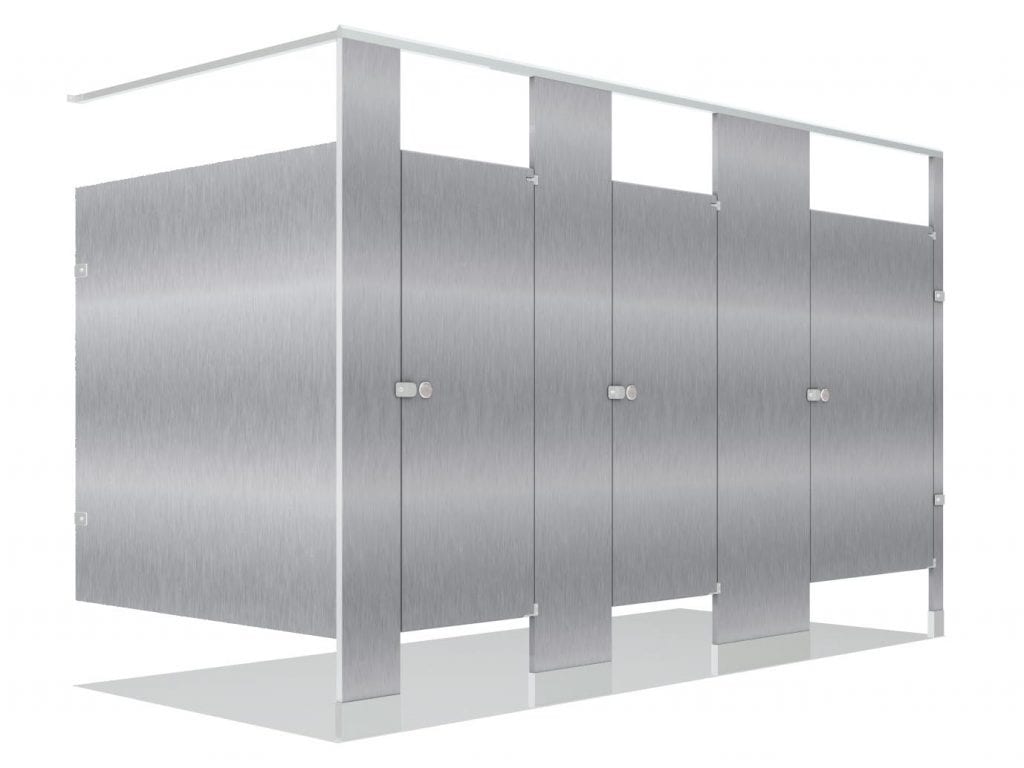 Conclusion
Bathroom partition walls can come in a number of materials. This includes stainless steel, phenolic HPL, and powder-coated steel. When picking out a partition, consider things like the aesthetic, amount of traffic, and overall environment of the whole bathroom project.
Looking for a reliable construction company in New Hampshire that offers and installs restroom partitions? Reach out to Granite State Specialties today! We're a full-service construction specialties company with plenty of major brands, products, and more.