Horizontal Fire Protective Curtains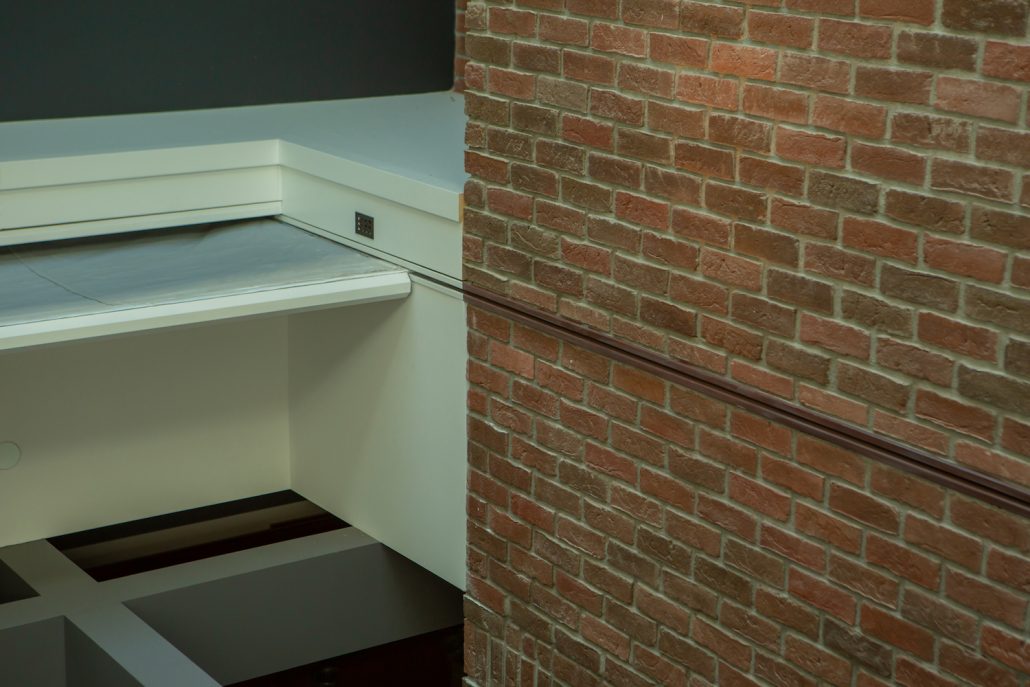 180 minutes up to 1800ºF
DSI VWG690 heavyweight fiberglass fabric
No corner posts needed
Horizontal Smoke and Fire Curtains
There are many circumstances in a building's design where a horizontally closing smoke and fire curtain is necessary. Among which are stairwells, atrium openings, skylights, and other forms of ceiling openings.
In comes the DSI Horizontal Smoke and Fire curtain. This model is designed to cut off access to smoke and fire from floor-to-floor travel through ceiling openings. This compartmentalizes problemed areas, preventing the spread of trouble while allowing inhabitants to evacuate safely.
The DSI Horizontal Smoke and Fire Curtain are made from fiberglass fiber treated with uniform coats of aluminum-pigmented polyurethane on either side, reinforced with wire. The curtain is rolled within a case that keeps the whole system as compact and out of the way as possible.
Tracks are placed on either edge of an opening, allowing the curtain to roll out smoothly and evenly, granting complete coverage across the void. The tracks double as a stabilizer, ensuring that the curtain will stay in place despite strong changes in pressure on either side of the curtain that are common within a building fire.
The system is wired into the existing fire alarm system. When the alarm gets triggered, the curtain closes. Upon reset, the curtain will automatically roll back into place in the ready position.
Advantages of the Model: DSI-H 3HR Accordion Fire Curtains
Headquartered in New England, Servicing Nationwide.
A cost-effective and architecturally pleasing solution for your atriums, stairwells, and skylights.
Mounting Options, Compliance, and Specs
Headbox Mechanics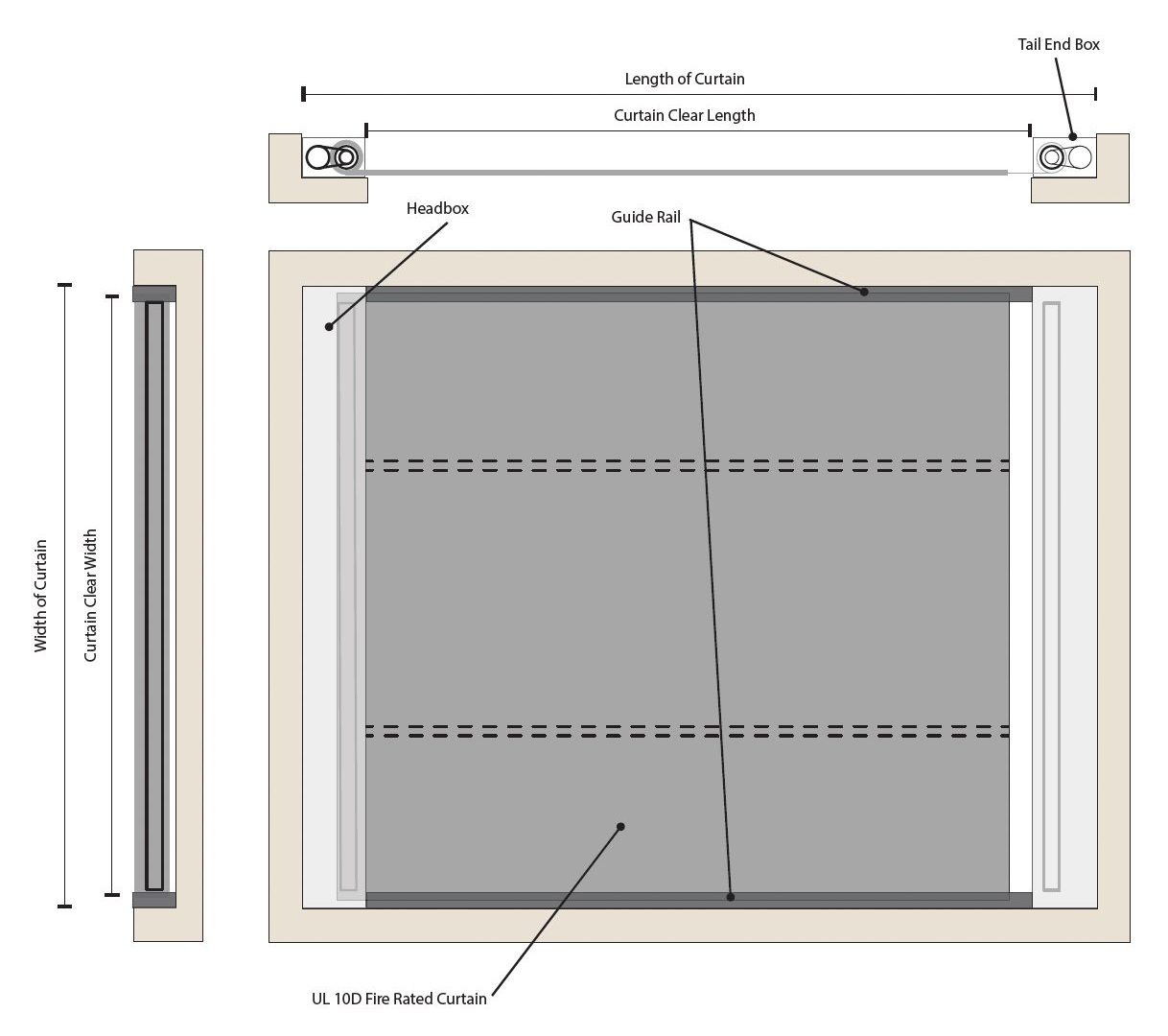 Compliant With
UL 10 D
Fire protective Smoke Curtains – 3 hours
ASTM E84
Class A Surface Building Characteristics of Building
Materials
UL 10 B
Without Hose Stream Test – 20 minutes
UL 10 C
Without Hose Stream Test – 20 minutes
UL 864
Control Units for Fire Protective Signaling Systems
BS 5234-2
Fabric Impact Test to double severe duty
Specs & Info
Standard Smoke Curtain incorporating fiberglass fabric
Sizes
We Specialize in the Sales & Installation of Horizontal Smoke Curtains
Other Fire Protection Products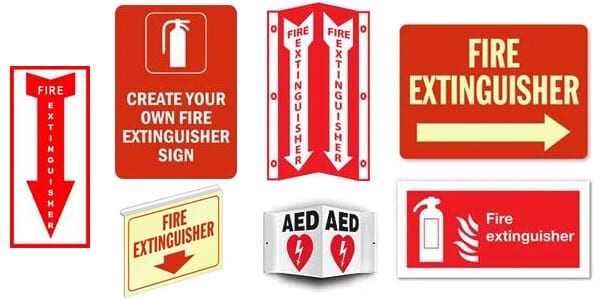 Fire Protection & Signage
We offer a full line of interior and exterior fire protection signs including safety and exit demarcation, which is now becoming the law in many states. Along with signage we also offer fire protection solutions from hose cabinets and roof hatches to fire demarcation and extinguishers.