Elevator Fire & Smoke Curtains
DSI-600 Elevator Smoke Curtain System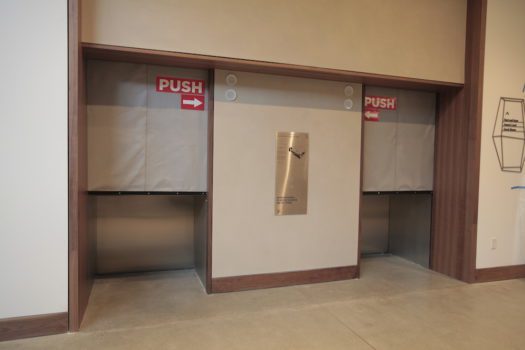 ICC-ESR #4761 AC77 Compliant
UL 1784 smoke migration and S label
UL10D one-hour (standard) or two hours or 3 hours (optional) fire protection
OSHPD approval
Meets code requirements
There are other products out there that try to get the job done without being fire rated, but such is not the case with the DSI 600 Elevator Smoke Curtain System. With our one-hour standard option or our UL-rated two or three-hour options, our curtain systems can exceed the most stringent fire safety regulations found in states such as California. The DSI 600 system has received approval to be installed in city high-rises from the LA City Fire Department.
The DSI 600 elevator fire-rated smoke curtain system releases and drops smoothly through the incorporated gravity fail-safe technology that allows it to release free of relying on power. The curtain assembly is directly wired to the building's fire alarm system and will deploy when an alarm is triggered.
The system is equipped with a battery backup which allows it to be manipulated during an emergency if a safe passage is necessary. On either side of the elevator cab are buttons to allow the system to be raised, and will return to its deployed position when the button becomes depressed.
Guides run along the edges of the curtain to prevent any blowing around with pressure changes that occur during a fire. When undeployed, the heat-rated fiberglass woven curtain is rolled up and tucked inside a steel case that is no more than 7.5" deep. The DSI 600 is customizable and able to fit into any elevator entry/exit point.
Elevator Shaft Pressurization vs. Elevator Fire Curtain
Elevator shaft pressurization is when the curtains are installed in such a way that they create a chimney effect, ushering smoke out of the building, and giving people time to evacuate without being hindered by smoke. This requires powerful fans to be installed to create pressure enough to manipulate the flow of smoke up the shaft.
An elevator fire curtain is a method that prevents the smoke from exiting one floor into another via the elevator shaft. Because of the fire curtain, smoke and fire is held back, prevented from spreading through the shaft for a minimum of one hour.
Smoke Curtain Elevator Protection
International Building Code requirements call for any building that exceeds three stories to be designed for and equipped with, some sort of smoke and fire curtain system for any elevators that are in use. From the lobby to the top floor, each shaft opening must be equipped with these curtains to prevent smoke from funneling from one floor to the next, hampering people from safely escaping a fire or smoke-related danger.
Though lobbies differ and might pose to be a challenge in some buildings, the DSI 600 is customizable enough to match such challenges. A well-placed elevator smoke curtain can save on having to furnish a large lobby with more expensive complex systems.
Why Smoke Curtains for Elevators are a Better Choice
Smoke curtains take up very little space, and do not detract from the existing décor of the surrounding structures. They blend in nicely, trigger smoothly and efficiently, and retract automatically after the emergency has ended. Above all, they work as advertised, assisting people to find safety and to move more easily while finding their exits.
Advantages of the DSI-600 Elevator Smoke and Fire Curtain
A cost-effective and architecturally pleasing solution for your elevator shaft and lobby fire protection.
Mounting Options, Compliance, and Specs
Headbox Finishing Options

Side Guide Mounting Options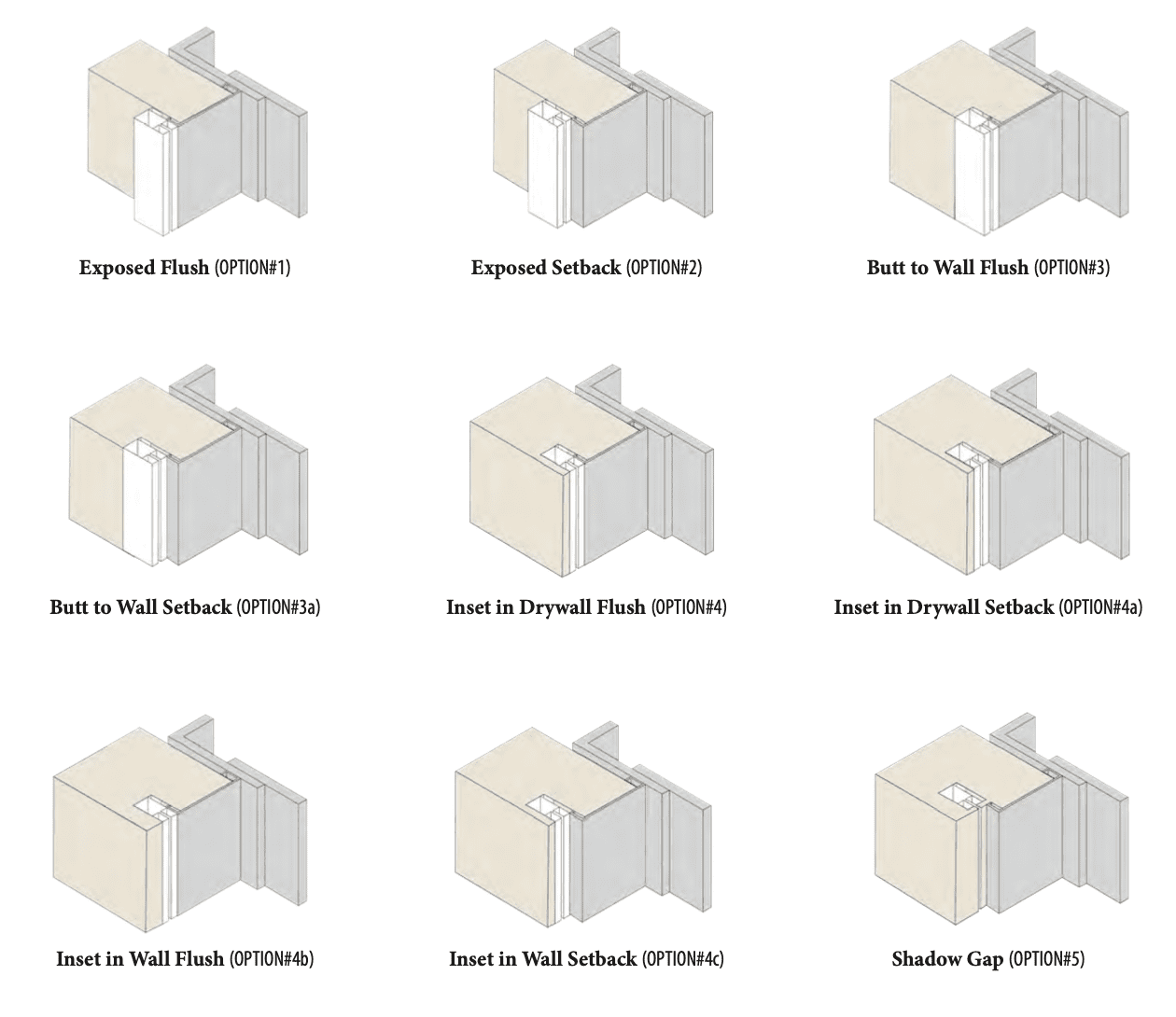 Compliant With
| Code | Description |
| --- | --- |
| UL 10 D | One Hour, Two Hour, or Three Hour Fire Protective Curtain System |
| UL 1784 | Listed Smoke Migration S Label |
| UL 864 | Listed Release Device |
| | ICC Evaluation Test Report ESR# |
| | California State Fire Marshall Listed |
| | OSHPD Approved |
| | LAFD Approval for High-Rise Applications |
Specs & Info
Sizes
12' wide by 10' tall single roller
19' wide by 39' tall single roller with UL oversize label
984' wide by 39' tall multiple rollers with UL Oversize Label
We Specialize in the Sales & Installation of Elevator Smoke Curtains
Other Fire Protection Products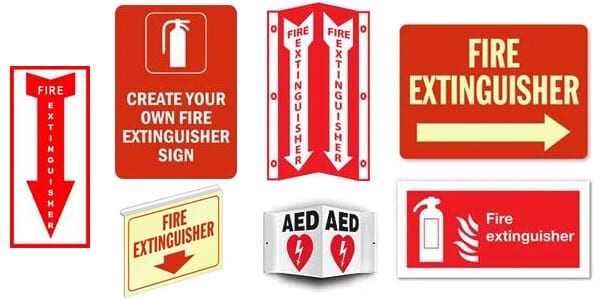 Fire Protection & Signage
We offer a full line of interior and exterior fire protection signs including safety and exit demarcation, which is now becoming the law in many states. Along with signage we also offer fire protection solutions from hose cabinets and roof hatches to fire demarcation and extinguishers.