Automatic Smoke & Fireproof Curtains
DSI – C1HR
1 Hour Fire Integrity Curtain incorporating DSI-1HR Rated Fabric
1 Hour Integrity to 1800 F
Excellent compartmentation properties
Overlapped curtains for large widths
Multiple egress options
DSI – C3HR
3 Hour Fire Integrity Curtain incorporating DSI 3HR Rated Fabric
3 Hour integrity (E) to 1800 °F
Provision of an "Insulating Zone" for means of escape requirements
Multiple egress options
DSI-C1HR & C3HR Automatic Fire-Rated Curtains
The DSI-C1HR & C3HR models of automatic fire-rated smoke curtains are what we consider to be the most cost-effective systems of their kind in today's market. Both models are equipped with the latest in gravity fail-safe technology.
The fiberglass wound fabric is fire-rated and can withstand greater temperatures from flames while also keeping smoke from affecting exit routes. The entire system is handsomely tucked away and enclosed in a steel encasement, mounted into position in a manner that complements the existing structure rather than drawing attention to itself.
The technology incorporated into both systems (the DSI-C1HR & C3HR) is meant to be effective with or without being powered. They are designed so that electricity is required to keep the curtain rolled up and in place. When electricity is absent (as often in a fire-related emergency), the curtain will drop into its intended working position. 
But sometimes it's necessary to raise a curtain even when the power is out, to remove it as an obstruction to people who must evacuate. For this reason, there is a battery backup system in place to raise the curtains for a short period safely so that people may pass through. 
This is done via buttons located nearby the curtain. Once the button is depressed, the curtain begins its controlled and smooth descent into its dropped, working position.
DSI-1HR: Fire-Rated Curtain Fabric
The most important thing to note about the DSI-1HR is that it is meant to be what is considered a "medium-weight" fire curtain system, and this boils down to what the fabric is made from.
It is made from fiberglass fabric with uniform coats of aluminum-pigmented polyurethane on either side. This coating enhances its effectiveness against heat and smoke leakage. Upon testing to accord with UL 10D, the system was proven to protect for one hour at 1800 degrees Fahrenheit. It also passed Annex B, C, and D, providing 120 minutes of resistance when going through EN 12101-1 testing.
DSI-3HR: Fire-Rated Curtain Fabric
The fiberglass fabric is similar to the 1HR but is a heavier-duty fabric. Also, stainless steel wire is set to reinforce the fabric, and increase its resistance properties. Each side is coated with aluminum-pigmented polyurethane, adding to the effort of resisting heat and smoke.
The DSI-3HR has passed appropriate testing with outstanding results. While undergoing EN 1634 testing, the curtain (along with the entirety of the assembly) remained effective long enough to be rated for 180 minutes.
Additionally, this robust version of the DSI curtain was granted a 4-hour rating after having been tested to ensure compliance with UL 10D, at temperatures of 1800 degrees Fahrenheit.
Advantages of the DSI – C1HR/C3HR Automatic Fire Curtains
Headquartered in New England, Servicing Nationwide.
A cost-effective and architecturally pleasing solution for your atriums and corridors.
Mounting Options, Compliance, and Specs
Headbox Finishing Options

Side Guide Mounting Options

Single Roller Mounting Options

Multiple Roller Mounting Options

DSI – C1HR Compliance
| Code | Description |
| --- | --- |
| UL 10 D | Fire protective Smoke Curtains 60 minutes |
| UL 1784 | Air leakage test of door assemblies |
| UL 10 C | Without Hose Stream Test – 20 minutes |
| UL 10 B | Without Hose Stream – 20 minutes |
| UL 864 | Control Units for Fire Protective Signaling Systems |
DSI – C1HR Specs & Info
Standard Smoke Curtain incorporating fiberglass fabric
Sizes
12' wide by 10' tall single roller
19' wide by 39' tall single roller with UL oversize label
984' wide by 39' tall multiple rollers with UL Oversize Label
We Specialize in the Sales & Installation of Automatic Smoke Curtains
Other Fire Protection Products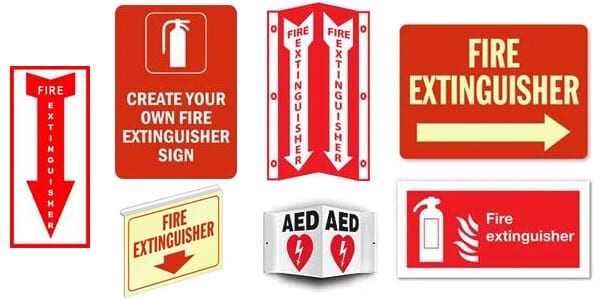 Fire Protection & Signage
We offer a full line of interior and exterior fire protection signs including safety and exit demarcation, which is now becoming the law in many states. Along with signage we also offer fire protection solutions from hose cabinets and roof hatches to fire demarcation and extinguishers.