Accordion Fire Protective Curtains

4-hour Fire Integrity at 1800 F
Fire-rated fiberglass fabric
No corner posts needed
Accordion Fire Protective Curtain DSI-A4HR
The Accordion model DSI A4HR is DSI's answer to four-hour protection as a barrier against fire and smoke. This fire protective curtain does not need extra hardware such as corner posts, runners, or other stabilizing hardware to ensure that it keeps its shape while in its working position.
This design is meant to be a customizable solution for tricky openings such as atriums, escalators, stairwells, or other types of oddly shaped throughways. The provided protection is achieved through the blend of fiberglass woven fabric that is heat-rated, and the latest in reliable gravity fail-safe technology.
This is an advanced system meant to blend in with the surrounding structures, adding to the visual appeal of a space. It is also equipped with an automatic retract system for after the emergency has been dealt with. Incorporating the most cutting-edge tech in the industry, the DSI A4HR stands alone in efficiency and cost-effectiveness.
Control Options
Granite State Specialties will provide you with a full list of details about the control options that are available with this curtain unit. The options can change from one system to the other, as fire strategy plans differ, locations differ, shapes, etc. 
Some of the options are obstruction sensors, BMS, two-stage descent, emergency retract, delayed descent, visual alerts, and audio alerts. As mentioned above, these are a few of the options available, check the link for more.
Compliance to Regulations
These curtains as well as the system as a whole have gone through a battery of testing to satisfy a host of different regulating bodies. Some of which are UL 10 B, C D, UL 1784, ASTM E84, and UL 864. 
Advantages of the Model: DSI – A4HR Accordion Fire Curtains
Headquartered in New England, Servicing Nationwide.
A cost-effective and architecturally pleasing solution for your atriums and corridors.
Mounting Options, Compliance, and Specs
Headbox Mechanics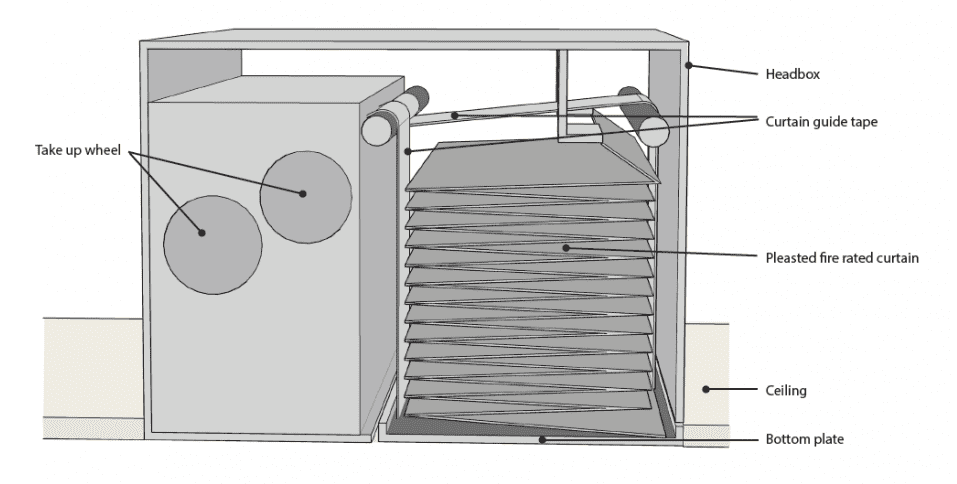 3-Sided Stairwell Application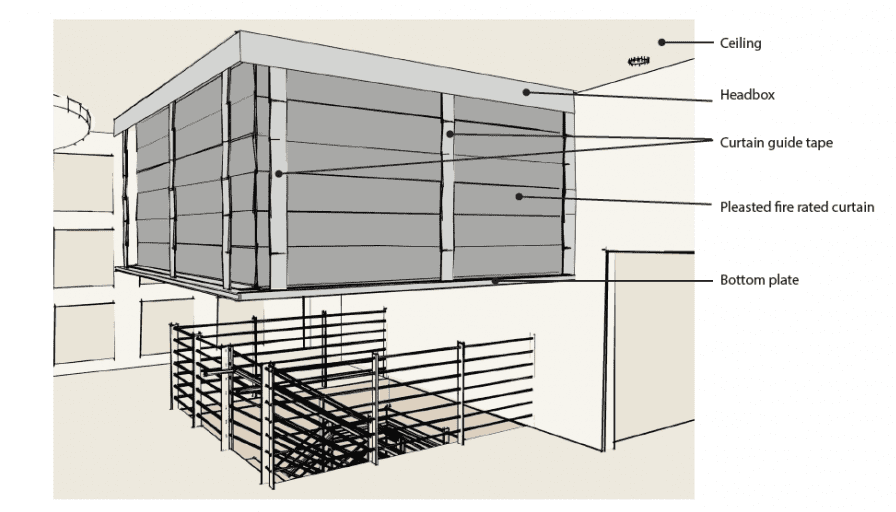 Compliant With
UL 10 D
Fire protective Smoke Curtains – 4 hours
UL 1784
Air leakage test of door assemblies
ASTM E84
Class A Surface Building Characteristics of Building
Materials
UL 10 C
Without Hose Stream Test – 20 minutes
UL 10 B
Without Hose Stream – 20 minutes
UL 864
Control Units for Fire Protective Signaling Systems
Specs & Info
Sizes
12' length x 10' tall
820' length x 39' tall with UL oversize label
Example: For L shape, U shape, or 4-sided curtains, you would measure the entire perimeter.
We Specialize in the Sales & Installation of Accordion Smoke Curtains
Other Fire Protection Products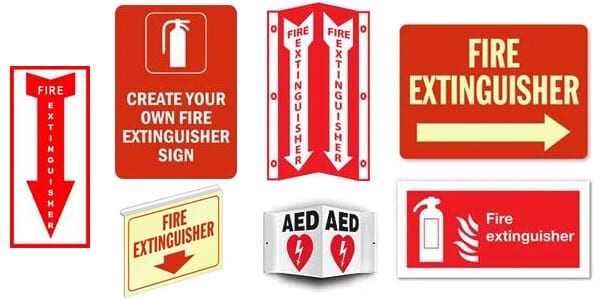 Fire Protection & Signage
We offer a full line of interior and exterior fire protection signs including safety and exit demarcation, which is now becoming the law in many states. Along with signage we also offer fire protection solutions from hose cabinets and roof hatches to fire demarcation and extinguishers.