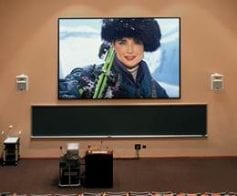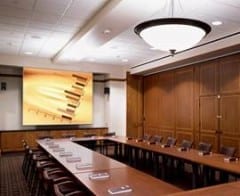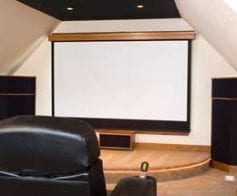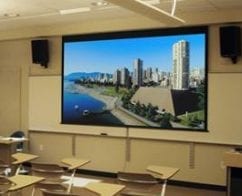 All Types of Projection Screens:
Recessed Electric
Manual Wall Mounted
Manual Recessed
Fixed Screens
Large Venue Screens
Multi Screens
Free Standing Screens
Projection Mounts
What we offer
Granite State Specialties Supplies & Installs all types and brands of Electric Projection Screens, Manual Projection Screens, Recessed Projection Screens, Wall Mounted Projection Screens and Projector Mounts for applications such as Schools, Office Buildings, Churches and Venue Halls. Our skilled OSHA trained installers can install both union and non-union jobs in Maine, New Hampshire, Vermont, Massachusetts, Rhode Island, Connecticut, New York, New Jersey and anywhere else in the United States. We can also drop ship anywhere in the world.
Granite State Specialties is a supplier of all major brands such as Draper and Da-Lite